The Eastern Ontario Agri-Food Network (EOAN) is a non-profit membership organization dedicated to coordinating the development of the local agri-food sector in Eastern Ontario and fostering dialogue between its members and partners.The EOAN operates in Prescott-Russell, Stormont Dundas & Glengarry, Cornwall, and the Ontario portion of Akwesasne.
Increase the production, marketing, and consumption of local food products by connecting consumers directly to producers through events, programs and online channels.
Provide support, training, and tools to local agri-food producers, businesses, and operations. Connect food producers, the local food value chain, and agri-food stakeholders for collective action and problem solving.
Understand the needs and represent the broad agri-food sector in the region on matters of public policy, regulatory affairs, sector development.
Promoting Member Products and Services
Shopping locally, especially for food and beverage does wonders. Discover the great food and beverages, the unique flavours, and the beautiful people behind it all.
Buying local food builds the local economy for mutual prosperity. It supports small scale family farms and food artisans. It grounds you in local identity and flavours. It creates bonds and relationships between producers and consumers.
Visit the EOAN's promotional website, Savour East Ontario.
Let's make our region a great place to live, work, play, and visit with wonderful farmers and food artisans, great regional flavours, and memorable experiences.
Membership includes:
Support and growth opportunities through our vast network.
Participation in cooperative marketing strategies such a food asset mapping and farm tours.
Participation in regional meetings, events, training, social events.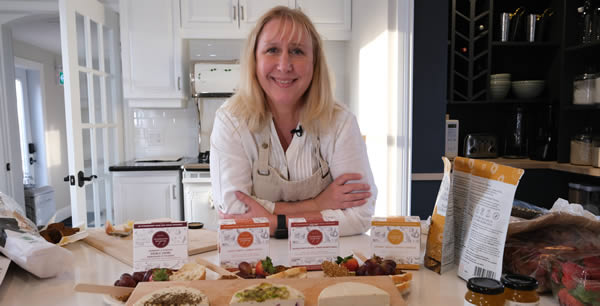 Fauxmagerie Zengarry: Sharing Space
Fauxmagerie Zengarry has been manufacturing cashew cheese in Alexandria, Ontario since 2013.  Their products are distributed Nationally in Canada.  They currently own a 10 000 ft2 HACCP and GMP certified production facility with trained staff and extra capacity and are looking to partner with other local plant-based food producers to help share costs and bring production under their roof.  There is a potential for co-packing, warehousing, frozen storage, packaging, labelling, pick and pack and office space sharing.  If you have a plant-based CPG brand and are looking for manufacturing or warehouse space, please get in touch with Lynda at Lynda@zengarry.com.
2023 Apples and Arts : Looking for Member Participants
The Apples & Art Studio Tour is celebrating its 32nd year, taking place September 23rd and 24th in 2023. The arrival of fall is one of the most colourful events of the year in our area. The season dresses in its most vibrant hues while local artists open their creative space to visitors.
The goal of the Tour is to give the residents and visitors to Cornwall and area an opportunity to enjoy art in the spaces where it is actually created. It is a chance to meet the artists, to chat, to see their work in a natural setting and enjoy the wellness of visual beauty and friendly company. Our 2022 event realized more than 6,500 studio visitors who purchased more than $90,000 worth of art during the two-day event.
The EOAN member sites that joined the tour also experienced significant patronage from our tour-takers as they worked their way across SD&G, visiting our 44 studio locations. Don't miss out on your opportunity to be part of the 32nd Annual Apples & Art Studio Tour! Send us an email at services@agro-on.ca to let us know of your interest, before the May 31st deadline!
EOAN presents it's recent initiatives internationally!
EOAN is currently supporting partners across Eastern Ontario, Western Quebec, Vermont and New York states working to develop an international culinary trail!  Although the project is still in it's very early stages, we were invited to present our region during the International Conference on the occasion of the 16th World Agri Tourism Day 2023. A huge thanks to Agri Tourism India for hosting, and our incredible partners for this wonderful opportunity.