The Eastern Ontario Agri-Food Network (EOAN) is a non-profit membership organization dedicated to coordinating the development of the local agri-food sector in Eastern Ontario and fostering dialogue between its members and partners.The EOAN operates in Prescott-Russell, Stormont Dundas & Glengarry, Cornwall, and the Ontario portion of Akwesasne.
Increase the production, marketing, and consumption of local food products by connecting consumers directly to producers through events, programs and online channels.
Provide support, training, and tools to local agri-food producers, businesses, and operations. Connect food producers, the local food value chain, and agri-food stakeholders for collective action and problem solving.
Understand the needs and represent the broad agri-food sector in the region on matters of public policy, regulatory affairs, sector development.
Promoting Member Products and Services
Shopping locally, especially for food and beverage does wonders. Discover the great food and beverages, the unique flavours, and the beautiful people behind it all.
Buying local food builds the local economy for mutual prosperity. It supports small scale family farms and food artisans. It grounds you in local identity and flavours. It creates bonds and relationships between producers and consumers.
Visit the EOAN's promotional website, Savour East Ontario.
Let's make our region a great place to live, work, play, and visit with wonderful farmers and food artisans, great regional flavours, and memorable experiences.
Membership includes:
Support and growth opportunities through our vast network.
Participation in cooperative marketing strategies such a food asset mapping and farm tours.
Participation in regional meetings, events, training, social events.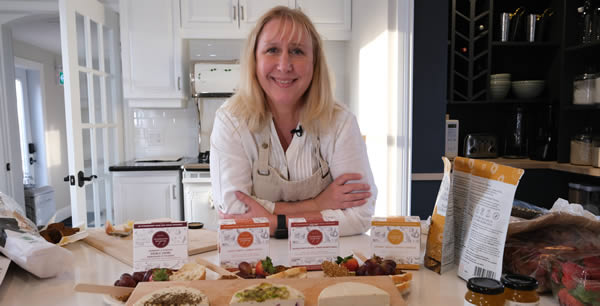 Enviromental Solutions – Farm Credit Canada
Farm Credit Canada offers financing for environmental solutions that can help farmers make environmental upgrades to their operation and switch to renewable energy resources.
Young Farmers Loan – Farm Credit Canada
Farm Credit Canada provides loans to young producers under 40 to purchase farm or agriculture-related assets of up to $1,500,000.
RTO9 Regional Tourism Summit 2023
On Friday, September 8th, we were at the RTO9 Regional Tourism summit at the Kingston Holiday Inn. We had a great day filled with valuable information and conversation. We were not only able to talk about our branding and what we do at our booth but also, Louis Béland, our Executive Director, spoke to all the attendees about what we have going on and what is to come. 
We also met some new businesses and shared some thoughts with one of our existing members, Fauxmagerie Zengarry. All in all, neither Louis nor I went home empty-handed after seeing so many great products at the vendor's booths. 
We are grateful for the opportunity to speak at the event and look forward to future partnerships and growth.