The Eastern Ontario Agri-Food Network (EOAN) is a non-profit membership organization dedicated to supporting the development, growth and sustainability of local food and agriculture initiatives in Eastern Ontario. The EOAN operates in Prescott-Russell, Stormont Dundas & Glengarry, Cornwall, and the Ontario portion of Akwesasne.
Increase the production, marketing, and consumption of local food products by connecting consumers directly to producers through events, programs and online channels.
Provide support, training, and tools to local agri-food producers, businesses, and operations. Connect food producers, the local food value chain, and agri-food stakeholders for collective action and problem solving.
Understand the needs and represent the broad agri-food sector in the region on matters of public policy, regulatory affairs, sector development.
Promoting Member Products and Services
Shopping locally, especially for food and beverage does wonders. Discover the great food and beverages, the unique flavours, and the beautiful people behind it all.
Buying local food builds the local economy for mutual prosperity. It supports small scale family farms and food artisans. It grounds you in local identity and flavours. It creates bonds and relationships between producers and consumers.
Visit the EOAN's promotional website, Savour East Ontario.
Let's make our region a great place to live, work, play, and visit with wonderful farmers and food artisans, great regional flavours, and memorable experiences.
Membership includes:
Support and growth opportunities through our vast network.
Participation in cooperative marketing strategies such a food asset mapping and farm tours.
Participation in regional meetings, events, training, social events.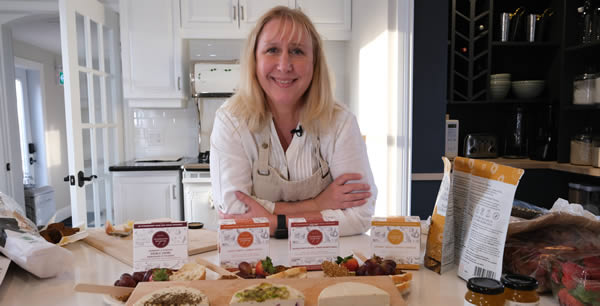 Innovation Booster 
The Innovation Booster provides flexible and rapid support on a cost-shared basis to enable Small- or Medium-sized Enterprises (SMEs) to advance their food innovation and research outcomes. A SME is defined as a business with 499 or fewer employees and less than $50 million in gross revenues.
Canadian Agricultural Strategic Priorities Program 
The objective of the CASPP is to provide funds for projects that address national or sector-wide priorities that help industry address emerging issues and capitalize on opportunities.
2023 PR Warden's Banquet
On the remarkable evening of November 18th, the charming village of Vankleek Hill took center stage as the prestigious Prescott Russell Wardens Banquet unfolded. This event was a splendid opportunity for networking, bringing together individuals with a shared passion for fostering connections and celebrating community spirit. The culinary offerings were nothing short of extraordinary, capturing my personal admiration.
As a delightful token to remember the evening, each participant received a special gift from La Cabane de Gars – a jar of exquisite maple syrup, adding a touch of local charm to the festivities. It was an evening filled with camaraderie, gastronomic delights, and meaningful connections to be treasured.