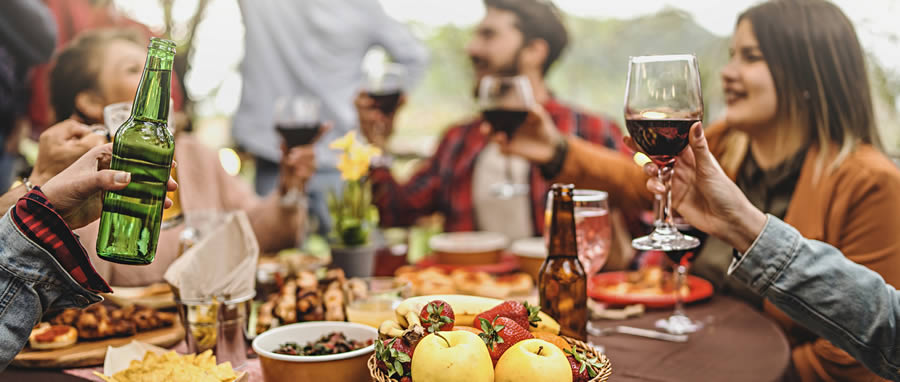 l'Industrie agroalimentaire du Québec et de l'Est ontarien
For our French readers, here's a link to the "l'Industrie agroalimentaire du Québec et de l'Est ontarien" brochure, published by Le Droit, where you'll find a "Trouvez vos saveurs" section on the last page.
Enviromental Solutions – Farm Credit Canada
Farm Credit Canada offers financing for environmental solutions that can help farmers make environmental upgrades to their operation and switch to renewable energy resources.
Young Farmers Loan – Farm Credit Canada
Farm Credit Canada provides loans to young producers under 40 to purchase farm or agriculture-related assets of up to $1,500,000.
RTO9 Regional Tourism Summit 2023
On Friday, September 8th, we were at the RTO9 Regional Tourism summit at the Kingston Holiday Inn. We had a great day filled with valuable information and conversation. We were not only able to talk about our branding and what we do at our booth but also, Louis Béland, our Executive Director, spoke to all the attendees about what we have going on and what is to come. 
We also met some new businesses and shared some thoughts with one of our existing members, Fauxmagerie Zengarry. All in all, neither Louis nor I went home empty-handed after seeing so many great products at the vendor's booths. 
We are grateful for the opportunity to speak at the event and look forward to future partnerships and growth.
Another Great Golf Tournament
On Thursday, September 7th, the Hawkesbury Chamber of Commerce hosted their golf tournament at the La Cité golf course is Hawkesbury where we manned the putting contest and handed out some maple candies and a maple-themed prize from Cassburn Sweets. 
Thank you to Cassburn Sweets for the treats and to Pascal Billard for spending the day at our booth to help us out with the putting contest and promoting our Savour East Ontario brand!
EntrepreneuriatSÉO presents its neo-agriculture training program
Would you like to start an agricultural business? Register for the neo-agriculture component of the EntrepreneuriatSÉO business incubator!
Offered by the Société Économique de l'Ontario, in partnership with the Union des cultivateurs franco-ontariens, the neo-agriculture training program is designed for people people who want to get started in this field and who are looking to gain a better understanding of Ontario's agricultural entrepreneurial ecosystem, discover the potential and
discover the potential and resources of the agricultural sector, prepare legally and financially and more.
The virtual training will take place over 12 weeks on Wednesdays, from 6 to 7:30 p.m., starting October 4, 2023. Topics include: preparing for the "agro-repreurial" journey, putting together a business plan, routes to property ownership and more. One of the themes will be the pitch competition, with its $1,000 bursary, courtesy of Desjardins.
See the SÉO article for more details.
Canada-Ontario Job Grant Program  
Canada-Ontario Job Grant (COJG) provides opportunities for employers, individually or in groups, to invest in their workforce, with help from the government.
Greenhouse Technology Network (GTN)
GTN is a Niagara College-led consortium of three institutions supporting the research and development needs of the greenhouse industry through applied research projects. The objective of the GTN is to bring together greenhouse and technology businesses with research institutions to advance development and adoption of new technologies.
Opportunity for Producers in the RTO9 Region
RTO9 has an opportunity available for producers in the RTO9 region and they just have a few spots left!
If you are interested in participating in the RTO 9 Annual Tourism Summit in Kingston at the Holiday Inn Kingston Waterfront Hotel taking place on September 8, 2023, they are asking a handful of local producers to set up a table to sell products throughout the day. It is anticipated around 120 Tourism Professionals will be present that day.
The timing for set up is 8:00 a.m. and they ask participants to stay for the duration of the Summit (usually 3:30 pm or so).
A table would be provided for you along with power, if required. They will provide a stipend of $100.00 per producer as well as provide lunch.
Their request is for you to sell products/baked goods and hand out general information about your business over the course of the day, as well as participate in the Summit activities.
This event is a wonderful opportunity to showcase your business to Tourism Professionals throughout South Eastern Ontario.
If you are not sure if you fit within the region boundaries for RTO9, they are highlighted on
 this map
.
Please, let them know by the end of the month if yuo are interested.
Tag us to WIN!
Our members can participate from July 19th to August 31st and all they have to do is tag us to win!
The prize is a Free Contributing Membership for your next renewal of a value of $225.
To participate, follow these easy steps:
Step 1: Place our sign in front of your business / Place sticker in window.
Step 2: Take a picture and post it on Facebook / Instagram.
Step 3: Tag us @savoureaston – savourezeston on Facebook and @easton.eston on Instagram.
The winner will be announced on the 6th of September on our newsletter and social media.
We look forward to your participation.
If you do not already have your road sign and or window sticker, let us know at services@agro-on.ca and we will find the best way to get you your matereals.